News
Jewellust tricks
Hi everyone! Some tricks for puzzle levels in our "Jewellust Endless" that can be helpful ;) Enjoy!
11 of March, 2019
Myth Defense 2 Platinum: SALE!
Many of our customers asked us to make the paid app which will include all DF campaigns. Finally we've done it! All content in one solid app!
WARNING! Please note that the Platinum Version is a standalone paid app without in-app purchases. It includes the entire Full Version and all DLC packs. If you don't like in-app purchases, get the complete Myth Defense 2 content in one paid app and save 20% of total price! In case you've already purchased the Full version, there is no reason to purchase the Platinum version as you can purchase DLC campaigns from the Full version if you wish.

As always several first days SALE! Save 40%!
19 of September, 2014
Jewellust for win/winphone: SALE!
Jewellust for Windows/Winphone is online at last!
As we promised get it for only $0.99 first several days!
ENJOY!
19 of September, 2014
Jewellust for win/winphone is almost here!
There were times when Jewellust was #1 game on Google Play. Since then it became HD, get multilanguage interface, but still remained Android-only game. Today Jewellust comes to your windows phones, tabs and PCs!
We're performing last tests and soon you'll see it. As always, we plan to make SALE, so keep in touch!
12 of September, 2014
Myth Defense 2: DF for Windows / Winphone is released!
Finally Myth Defense 2 Dark Forces is available for Windows Phone 7/8/8.1 and Windows 8/8.1 tabs and desktops!
We're happy to inform you that we've decided to make a 2/3 off (-67%) SALE for first several days. Enjoy!

As with Light Forces, addon campaigns purchased in phone version of a game can be used in tab/desktop version and vice versa. All you have to do is to log into your Live account (coloured button in the "Play" section).
6 of August, 2014
Myth Defense 2 DF is coming to Windows ecosystem!
We've almost finished a huge work: the sequel of our popular game Myth Defense is almost ready for Windows Phone Store (both WP7 and WP8) and also for Windows store. And even more: we plan to release two addons, each of them includes 20 maps in campaign and a battle mode map + extra tower and enemy unit.
Stay tuned!
21 of July, 2014
Myth Defense LF is on Windows Store!
Today our popular game Myth Defense LF comes to Windows Store, so now you can finally play on your Win 8/8.1 desktops and tablets!
Also we've updated our Windows Phone version, it now fully supports both 7 and 8 Windows Phone and can share your profiles with Windows Store version of a game.
We plan to implement DLC functionality to make add-ons available for our Windows customers. Myth Defense 2 will be released soon for Windows ecosystem as well.
23 of April, 2014
Myth Defense 2: Dark Forces is coming soon!
Myth Defense is back! Light Forces repulsed the attack of Dark Forces and passed to the offensive.
Now you fight on the dark side. Restore the balance between Light and Darkness! Build towers and traps using technologies of Orcs, Goblins and Necromancers.


Second part of our popular tower defense game 'Myth Defense' passes last tests and is almost ready for production.
This time battle takes place in a land of orks, on flying isles, in underground caves and giant underwater submarines. In short: 50 missions in campaign, 40 levels of hardness, special features of monsters and towers. Game knows 8 languages: English, French, German, Spanish, Portuguese, Russian, Korean and Japanese.
Please check our promo-video.

Approx. release date on Google Play: 26 of December.

As a tradition in the first few days we offer 50% discount!

21 of December, 2013
Myth Defense is ready for OUYA!

Getting bored to play on your small phone or tablet? Congratulations! Now you can play Myth Defense even on your TV! We've spent much time adopting gameplay to console controller and that's it! Today we've released OUYA version of our game!

If you already have OUYA you can find our game in console store. If you don't have - come and get one, 'cause it's a real fun. Only hundred of bucks and you have pretty powerful video-game console!

SALE! First three days (10, 11 and 12 of October) you can upgrade Myth Defense to the full version for only 50% of normal price!
9 of October, 2013
Jewellust becomes HD!

One of the first Android top-seller games, well-known Jewellust becomes HD! We spend much time remaking all graphics and game engine to make our first game support all screen sizes, even big modern tablets. And we've made Jewellust multilingual, although its rules are intuitive for everyone. See this video.

As a gift for our fans, it's a free update of existing 320x480 version. But we have a gift also for those who don't have Jewellust yet: SALE!
3 days (19-21 of April, 2013) purchase Jewellust for only $0.99! Have fun for 33% of usual price!

Press kit is available: press_kit.zip (5.7MB).
19 of April, 2013
8 of December: Myth Defense HD on the AppStore

At last we've finished polishing the game and 8 of December you will see Myth Defense HD: Light Forces on the Appstore!



As we promised:
- Game Center and iCloud support
- free version profile can be loaded in the full version (using iCloud)
- all screen resolutions (iPhone/iPod 3-5, iPad 1-4, iPad mini).
- universal binary: one for all devices, no need to purchase twice

In the next version we'll add different social services support. DLC maps also will be added in upcoming releases.

Do not miss special offer: first 3 days Myth Defense LF on Appstore will cost $0.99 (30% of actual price) !

Press kit is available here: md_press_kit_ios.zip
7 of December, 2012
Prepare to the Apple flavour of Myth Defense

Our customers asked to make Myth Defense available for iPhone/iPod/iPad, and now we're working hard on iOS version of the game. It will be available virtually for all iOS-powered devices (including the newest iPhone 5), just like we support almost every hardware configuration on Android and Windows Phone. Game will be iCloud and GameCenter enabled, and we plan to add DLC.
15 of September, 2012
Myth Defense becomes more clear

We have much mail from you about different aspects of Myth Defense. Recently we've added interactive help items for beginners to make our game more clear (in version 1.8.4 for Android and 1.2 for Windows Phone). Help items are short but they will help player to understand basic features.
We suggest you to read our small "knowledge base" about Myth Defense here: MD how-to's
14 of June, 2012
WP Marketplace: Myth Defense full version is online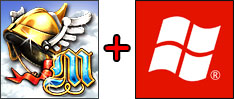 Full version of "Myth Defense: LF" was successfully approved by Microsoft and published on Windows Phone Marketplace:

Microsoft warns that it may take up to 48 hours to render application on local markets all over the world. And then you'll have 24 hours to purchase it at special price $0.99. So if link doesn't work, just try again later.

2 of June, 2012
Windows Phone 7 meets Myth Defense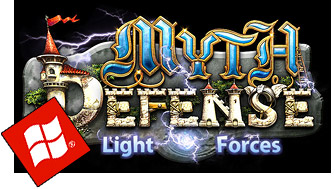 Good news, everyone!
Prof. Farnsworth
A free version of "Myth Defense: LF" is published on Microsoft Windows Phone Marketplace:

We've finished porting works and now we gather usage statistics and perform final testing. Game was recreated almost from scratch, it was fully rewritten and optimized for the new platform, so we'd rather say "WP7 version" than "WP7 port". It was a long road, but now we're proud to say:



Ladies and gentlemen!
Meet Myth Defense: Light Forces
for Windows Phone 7!



We plan to release the full version soon and... surprise! First 24 hours on WP7 Marketplace you can purchase it at $0.99, that is 25% of actual price! Stay turned and have fun!

31 of May, 2012
7 games, 7 days - it's our Sale Week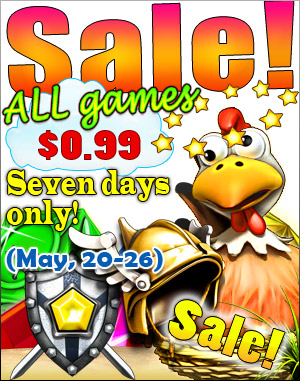 Greate SALE! Limited offer! All our games at $0.99! Get excellent games almost for free!
19 of May, 2012
We're on Amazon

All our games (except Myth Defense: LF so far) are now available through Amazon Appstore.
Amazon is a huge all-seller in the USA, it has opened Amazon Appstore on March 22, 2011.
Many people asked us to make our games available there. Ok, today we've done that.
22 of April, 2012
We are on PDASSI for Android
From now on all our games for Android platform will be available at Pdassi for Android.
Pdassi is one of the leading third-party software provider for smartphone devices in Europe. It offers software developers worldwide access to the European market. Today we're in.
10 of May, 2011
Pay from mobile bill with Zong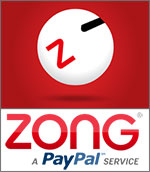 Many our customers asked us, how to buy our games using mobile bill. Zong is an answer.
That is why we've implemented Zong-powered versions of our apps. Now you can find them on How to buy page.
Paypal service Zong is the fastest way to buy Android apps. Just enter you phone number (once per device), press "Buy" and Zong charges your mobile account. That's it.

To use Zong:
click "Other payment methods" link on game's page or main page of the site and download special Zong-powered apk (not all our games available thru Zong so far)
install and launch it
enter your phone number when asked and press "Buy"
normally purchase takes several minutes, so when you restart the game system will know that it is purchased and the game will run in normal mode

21 of February, 2011
We are on Mobihand Store
This is our first experience in alternative stores: for gamers who can't or don't want to use Android Market (updt: now it is named Google Play Store) we've made our apps available throught Mobihand Store. It provides variety of payment methods and should fit every customer. Take a look!
29 of October, 2009